Thin metal sheet assembly with metric thread configuration.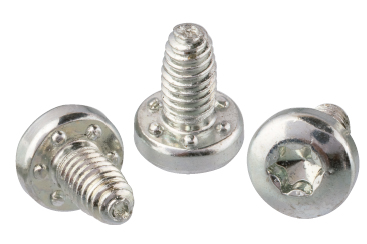 EXTRUDE-TITE® thread rolling screws provide optimal performance in the assemblies on untapped thin metal sheet with low threading torque requirements.
Advantages of EXTRUDE-TITE® screws.
• Single-lead thread provides metric thread configuration.
• Low thread forming torque guarantees ergonomics.
• Higher thread engagement increases pull-out and vibration loosening resistance.
• Excellent alignment allows its use in off-centered holes.
• Possibility of piercing thin materials with the optional cut off point
Design specifications for EXTRUDE-TITE® screws.
We produce under special demand to fit your exact requirements.
To improve their functionality, EXTRUDE-TITE® screws can be produced under different head styles, recess, dimensions and coating configuration. 

For further information on options available, please contact our applications engineers.
EXTRUDE-TITE® boss design recommendations.
Recommended dimensions for hole diameter are the same as detailed on FASTITE ®2000 ™ available at DESIGN GUIDELINES.