Solve loosening problems on tapped holes and reduce in-place fastening costs.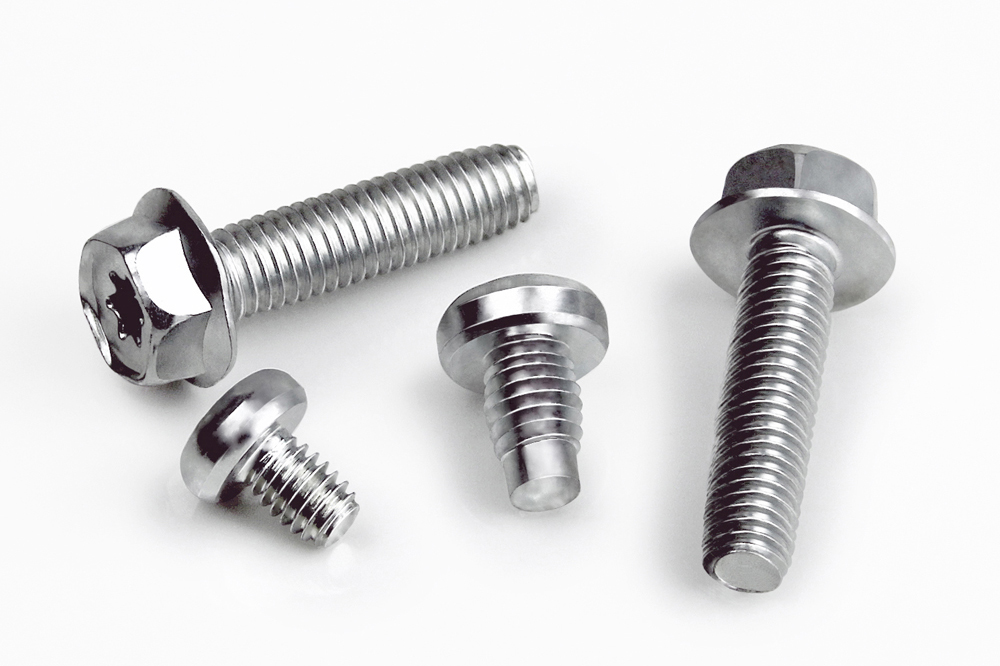 TRILOBULAR® POWERLOK® screw is unique solution with locking concept on tapped holes: the thread design provides locking action over the entire lenght, independently of the base material and working temperatures.
Advantages of POWERLOK®screws.
• Immediate and continuous locking action.
• In-place fastening cost reduction by eliminating the need for additional locking elements.
• Excellent vibration loosening resistance.
• The spring effect mantains clamping.
How does POWERLOK® screws work?
The innovative Dual-Angle™ thread form provides "live-action" locking.
It interferes in the root of the nut thread, elimianting any tolerance.
To ensure a correct performance of the screw, screw hardness values should be higher than nut ones.

We recommend to contact our techncial departament to assure the feasibility of POWERLOK® screws in your application.
Design specifications for POWERLOK® screws.
Apart from the references available in stock, we produce customised screws to fit your exact requirements.
To improve their functionality, RPOWERLOK® screws can be produced under different head styles, recess, dimensions and coating configuration. 
For further information on options available, please contact our applications engineers.
Applications of POWERLOK® screws.
POWERLOK®'screws are recommended for:
• The assembly of components under severe vibration conditions and expansion/contraction cycles in tapped holes.
• Alternative solution to adhesive patches on metric screws and locking nuts.
See products in stock